What is Wheatgrass and why do I NEED it?
---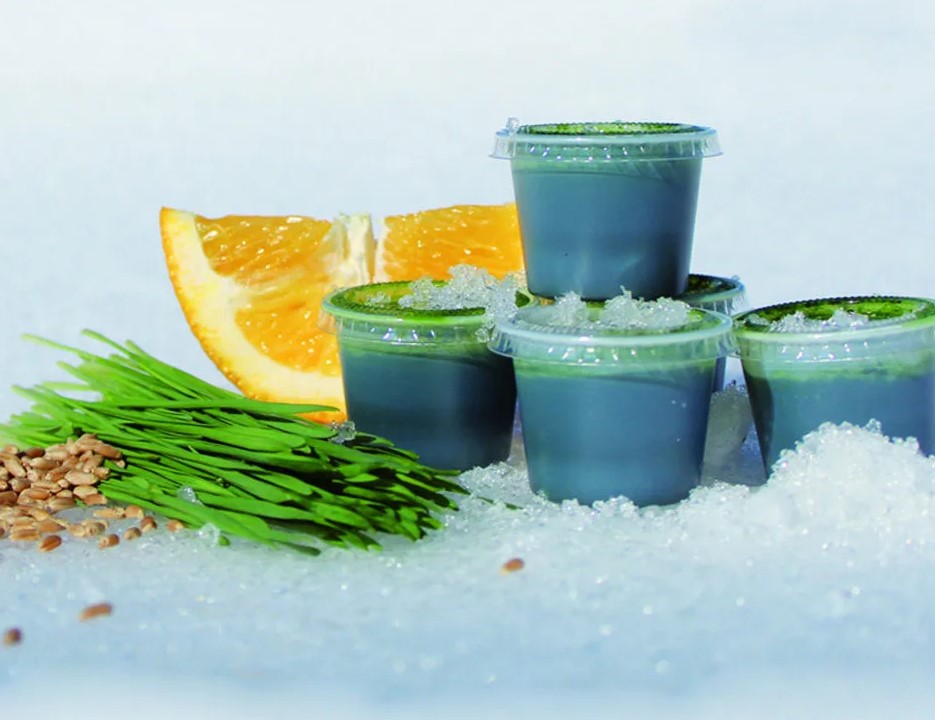 Wheatgrass is young wheat (only 7-10 days old) that is usually squeezed in a cold press into a super-nutritious green juice.
With hundreds of vitamins, minerals, & phytonutrients all balanced for what the body needs, wheatgrass is a powerful superfood. Thousands of health-conscious people drink this juice daily to experience the amazing wheatgrass benefits for health, and you can too.
You can find it at our juice bar and take these little shots like medicine for an energy kick and immune booster. It is young wheat at its most nutritious stage that has almost every known vitamin and mineral.

At this stage, it has incredible miracle healing qualities that support the immune system and improves overall digestion, fertility, inflammation, and health.
Thousands of people over the past 40+ years who regularly drink wheatgrass have reported they experience these amazing health benefits*
Total Body Health Improvement
Mental & Physical
Higher Energy Levels
Alert, Active, & Well Rested
Younger & Healthier Appearance
Hair, Skin, & Nails
Stabilized Blood Sugar Levels
Safe For Those with Diabetes
Boosted Immune System
Your Best Defense
Reduced Inflammation
Improved Digestion
Increased Fertility
Drink Wheatgrass Daily for Maximum Benefits Try at least a 1 oz shot each day for 5 days in a row (to see how you feel). For full wheatgrass benefits, drink 2 oz in the morning and 2 oz in the afternoon.